Our new school year will begin on Thursday, August 10th for Day classes and Monday, August 14th for Evening classes.
Director: Meredith Durastanti mdurastanti@hardee.k12.fl.us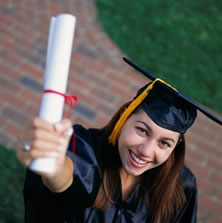 Secretary:Cyndi Albritton calbritton@hardee.k12.fl.us Like us on Facebook
Hardee County Adult & Career Education
901 West Main St.
Wauchula, FL 33873
Office 863-773-3173
Fax 863-773-3127
Important links:
Frequently Asked Questions about GED
Obtain a Duplicate Transcript or Diploma
---
"Your Future Begins Now"
Contact Information
Campus Address
901 West Main St.
Wauchula, FL 33873
Contact Us:
863-773-3173
Meredith Durastanti, Director
Mdurastanti@hardee.k12.fl.us
*GED exams are NOT given Online. The exam is only available at an official testing center.